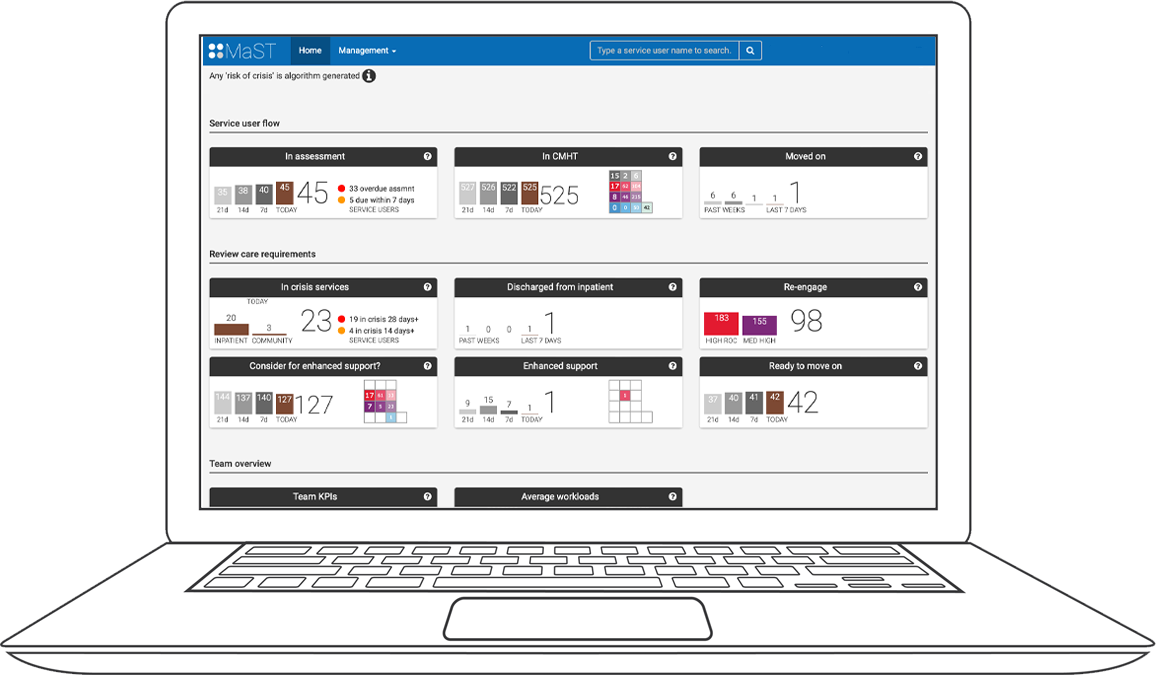 MaST (Management and Supervision Tool)
is a decision support tool which uses predictive analytics to help mental health staff make better decisions about the resources they use to provide safer and higher quality care.
MaST is a software platform used by front line staff, including doctors, mental health nurses and team managers.
Its simple dashboard displays clinically relevant information that is already captured but often buried deep within the electronic health record.